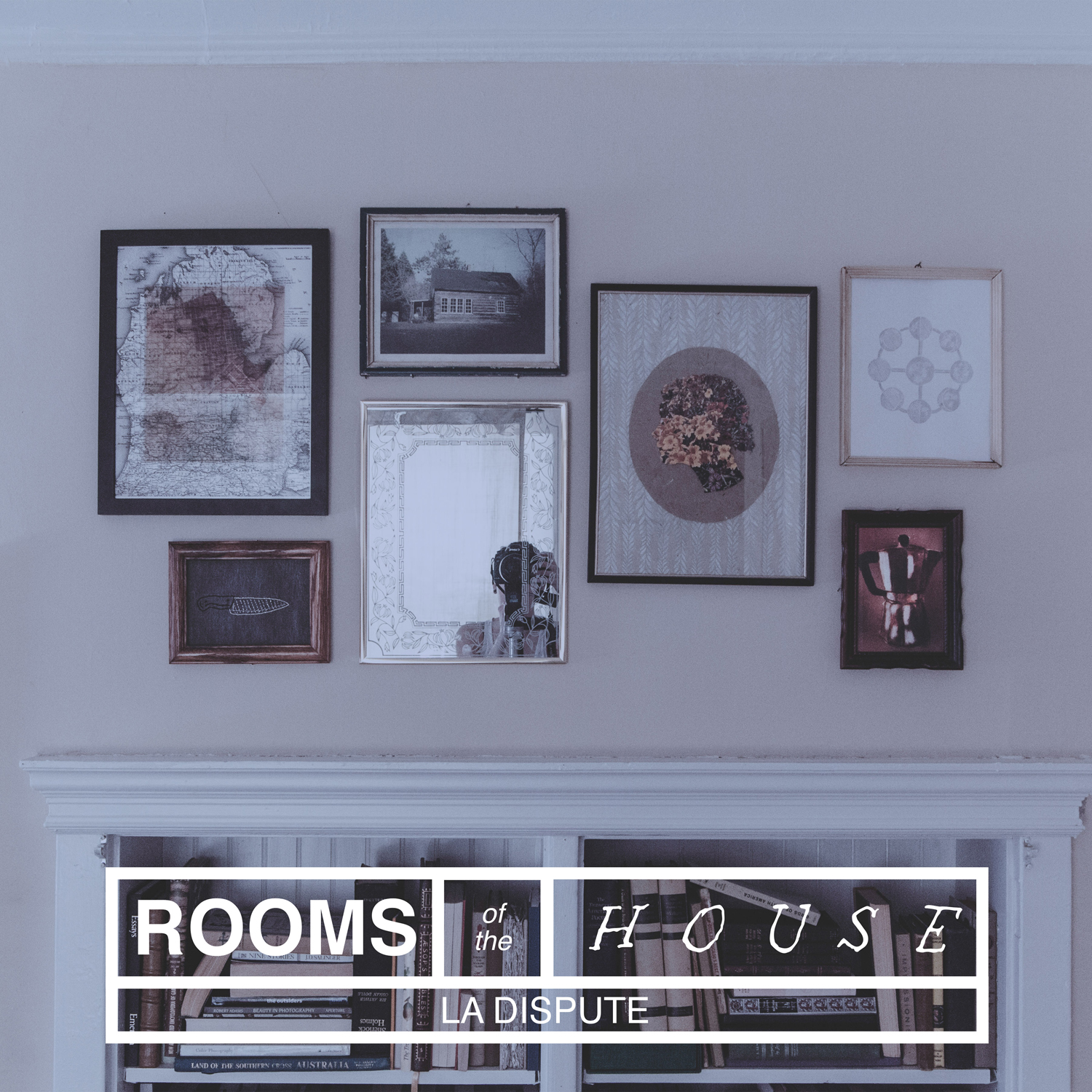 Era uma casa nada engraçada.
Nas pequenas cidades, os habitantes que ali residem tem que combater diariamente a carga da honra. A perseguição ocorre desde os tempos de criança, e se você, por alguma acaso, fez algo errado mesmo nos primeiros momentos de consciência como pessoa, isso irá te perseguir. Apesar de você ter mudado, apesar de você ter melhorado, parece que a poça é muito pequena para qualquer quantidade de água não transbordar. Dentre todas essas coisas da vida, provar quem você é, e porque merece ser tratado bem, exige enorme esforço. O habitante nas letras do La Dispute é essa típica pessoa, oriunda de uma pequena cidade e que ter que lidar continuamente com o problema de reputação. O que ficou claro em Somewhere at the Bottom of the River..., onde esse típico não estereotipado e demasiado real sobressaia-se na lírica e nos vocais explosivos. Já em Rooms of The House, embora a "população" ainda seja possivelmente da mesma vizinhança, há uma variação temática muito maior para o vocalista Jordan Dreye se debruçar.
A banda ficou muito mais interessante quando parou de fazer poemas demasiado românticos (o que talvez explique a baixa popularidade das letras atuais entre a galera teen). Sonoramente, Rooms of the House é uma melhora continua do que foi o Wildlife. O foco aqui são os pequenos momentos e como eles ficam documentados no narrador lírico. A banda parece afirmar que a história é uma sucessão de equívocos eternizados em nosso consciente. Se Somewhere..., continha àqueles momentos épicos, talvez até demais, Dreyer aprendeu a centralizar também em situações aparentemente mais tranquilas. Como pinturas cotidianas, reflete a construção diária fora do apenas melodramático que ele desenvolvia tão bem. Ser instrumentista no La Dispute não deve ser fácil, as letras exigem demais e sua entonação completamente não musical não alivia em nada. Mas eles não sucumbem e criam beleza a partir da progressão dos acordes entre versos calmos e partes pesadas. O vocal de Dreyer, em alguns momentos, exerce o que poderíamos chamar de cantar, é exatamente aí que a banda foca em um tema completamente cativante. Em alguns momentos, em algumas canções, Dreyer teria certamente berrado até seus pulmões, aqui não, ele opta pelo mais difícil, o que talvez cause algum estranhamento para fãs dos discos anteriores.
Em um ano que bandas
emo
tem optado por falar sobre "coisas pequenas" e assuntos familiares- vale lembrar o último disco do
Hotelier
-
Dreyer
demonstra que ele ainda lidera quando o assunto é a capacidade de relatar dramas domésticos. Sinceramente não entendo o problema do pessoal falando que suas canções são sempre, em última análise, austeras, defender tanto a perspectiva de como a arte deve ser exprimida e optar incessantemente por uma abordagem, sem deixar o nível cair nunca, é um baita mérito. A experiência de anos em temáticas que se aproximam (não que se repitam) deixa clara a evolução do La Dispute, álbum pós-álbum. O problema é que já existe um ferrete cravado na pele da banda, o de ter que fechar a janela e deixar tudo escuro pois haverá chumbo grosso. Essa reputação pode afastar muitos ouvintes, mas com certeza alavanca a banda que nunca olha para trás, em nome de um comprometimento com a arte sem muitas comparações por aí.
PS: Nem preciso falar que pra mim é o disco do ano, até agora.